About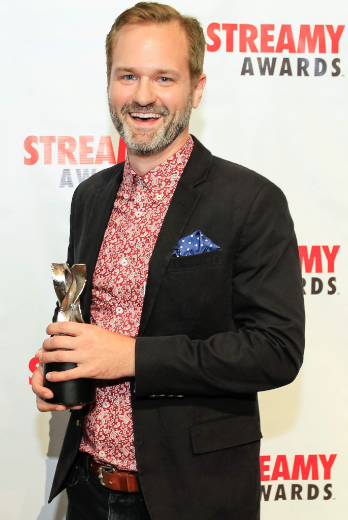 Hi there. My name's Jack. I am an independent Director / Producer with over 15 years of professional broadcast experience.
I tend to specialize in comedy, music videos, and live production, though (usually) not all at the same time.
Since 2006, I've made it my specialty to bridge the gap between traditional and new media, producing premium-quality entertainment for the internet.
Most recently I directed Occupy Alice, a new digital pilot for New Form Digital. I am also the Executive Producer overseeing Oscar's Hotel season one.
Currently, I also work with Grace Helbig on our YouTube talk show & audio podcast, Not Too Deep with Grace Helbig, which debuted at #1 on iTunes in September 2014.
My work has been shown on MTV, Nickelodeon, Comedy Central, Discovery, IFC, Netflix, G4, MSN, Pitchfork TV, AXS TV and HDNet (yes, both), as well as at the Slamdance, CineVegas, and SXSW film festivals.I also work as an Editor, Cinematographer, Writer, and Technical Director: I'm a NewTek Certified Tricaster Operator, having TD'ed shows for MTV, Nickelodeon, Reuters, My Damn Channel, What's Trending, and Watch What Happens Live.
I was the Director and Executive Producer of My Damn Channel Live for their premium YouTube channel. I also Created and Executive Produced $99 Music Videos for Verizon Fios and Next New Networks (now YouTube Next Lab).
I'm a 2-time Webby Honoree, 2-time IAWTV Awards Nominee, and Streamy Award Winner (see above - look how happy I am!).
I studied Film and Theatre at NYU. I currently live in Los Angeles.
You can contact me here. And if you're so inclined, you can follow me on Twitter.